Calling all book worms! Join one of our Children's Library Book Clubs. Each club makes reading extra fun in an encouraging environment. Books are supplied by the library and can be picked up from the Children's Library office.
Registration is required.
Look Who's Reading Book Club for Kindergarteners
Tuesday, January 25 6:00pm - 6:30pm
The group will engage in a variety of fun learning activities featuring phonics, the writing of letters and words, and many other skills that promote a strong literacy foundation. For more information, contact Miss Cathy @ ruthca@marylcook.com
Chapters Book Club for Grades 1 and 2.  
  This group will read one short chapter book a month, and then we meet to discuss the book, the author and do activities associated with the book.  The Chapters book club will meet on Tuesday, January 18 4:00pm - 4:45pm.  This group is full at this time.
The Rapid Readers & wRiters for Grades 3 – 5
Calling all Book Worms (grades 3 – 5) to join The Rapid Readers & wRiters
at The Mary L. Cook Public Library Tuesday, January 25 4:00pm - 5:00pm
Please join us as we discuss books, play games, try out a bit of creative writing, and enjoy a light snack. For more information, contact Miss Kathy @ danielka@marylcook.com. This book club is currently full.
Virtual Programs & Book Recommendations: See all previous virtual book recommendations and programs on our YouTube Channel.
Drop-In Storytime with Miss Cathy: See all previous virtual storytimes on our YouTube Channel.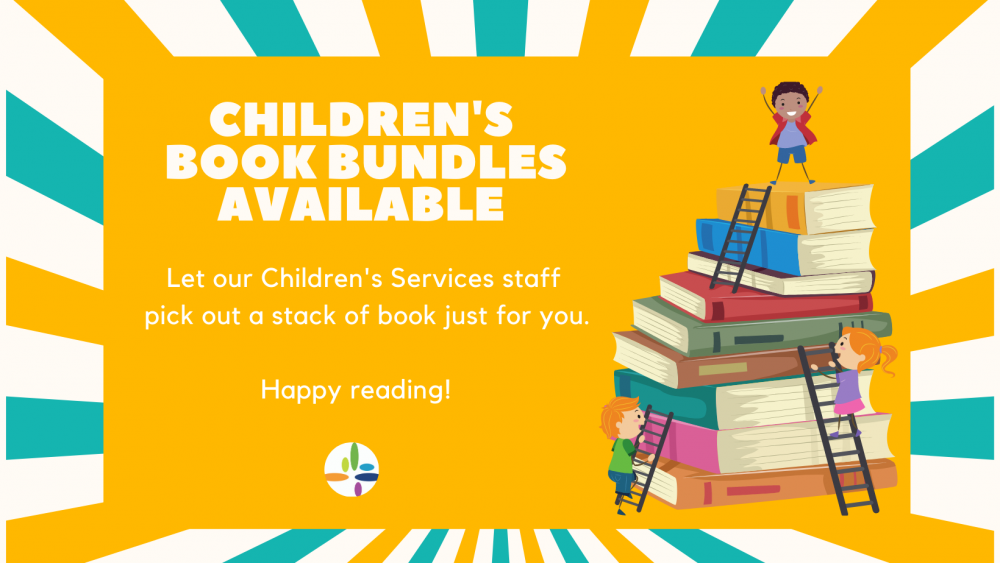 Choose from picture books, beginning readers, short chapter books, and long chapter books on your theme or topic of choice! These bundles of 5 books can be picked up with your curbside pickup order or during your scheduled library visit. You can reserve book bundles by emailing Children's Services Librarian, Kathy Daniels, at danielka@marylcook.com or fill out our online request form.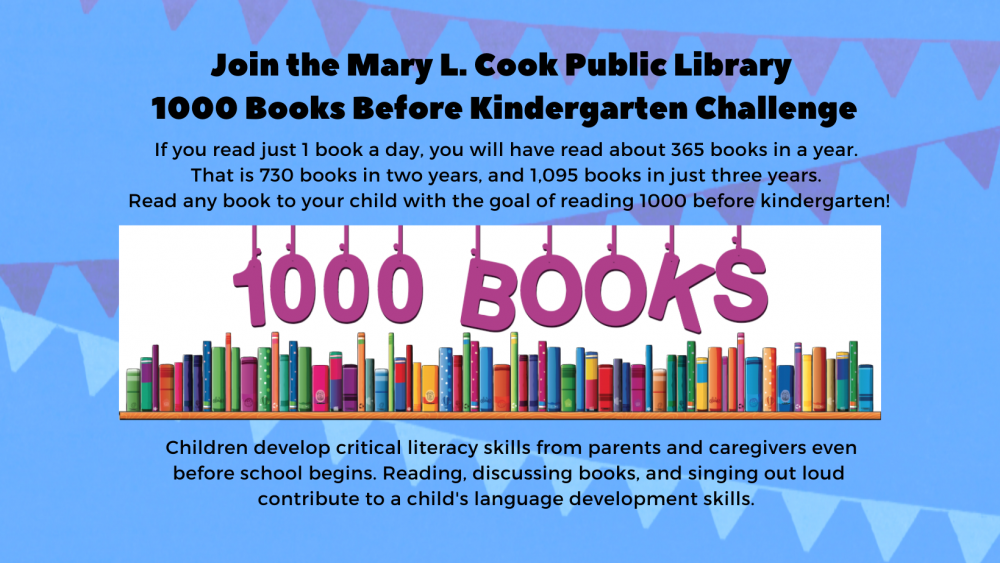 The State Library of Ohio, in collaboration with Ohio Ready to Read, is pleased to offer the Day By Day Ohio Family Literacy calendar, and all the resources on this site, to promote family literacy and family engagement across Ohio. The calendar has a monthly theme and unique daily entries that encompass books, songs, activities, and family health and wellness information. Day By Day Ohio is a service of the State Library of Ohio and is funded in part by the U.S. Institute of Museum and Library Services.