Learn about the beginning roots of our library and Dr. Mary Leah Cook, the hometown doctor its named after. Check out our historical book picks from Miss Kathy and Miss Kathleen. Whether you're already a historical fiction fan or new to the genre, these books are sure to be a hit with young readers. Recommendations include picture books, early chapter books, and advanced chapter books. 
Find all the books mentioned in this video through our onine catalog: http://marylcook.polarislibrary.com/ or call us at 513-897-4826 to place a hold for pickup. You can also email Miss Kathy at danielska@marylcook.com for more recommendations or a personalized book bundle.
Happy reading!
Drop-In Storytimes at MLCPL (link Mary L Cook Public Library YouTube Channel)
Virtual Programs & Book Recommendations (link Mary L Cook Public Library YouTube Channel)
Miss Kathy & Miss Kathleen have set up a special "I Spy Fall" in the Children's Library for you to try at home!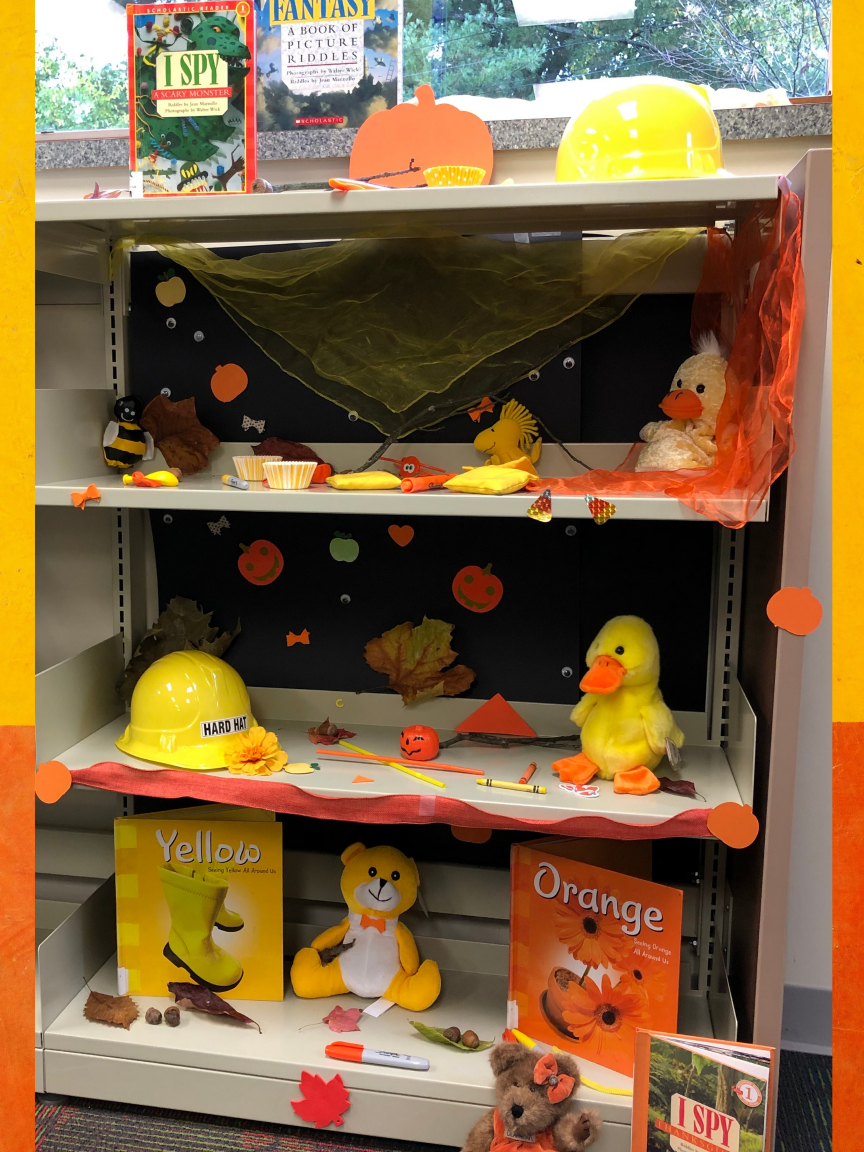 Can you spy:
Eye Balls
Acorns
Orange marker
Stuffed ducks
Sticks
An Orange Book
Crayons
Yellow Balloons
Orange Balloons
Apples
Pumpkins
Leaves
Hard Hats
Orange fish
What else do you spy?